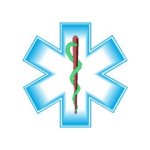 Freeport E.M.S. Inc.
Freeport E.M.S. Inc. is a 24/7 A.L.S. Emergency service provider. Freeport has 2 full A.L.S. units. The first out truck is staffed by career E.M.S. personnel that are cross trained in fire and rescue as well as their training in E.M.S. Freeport E.M.S. Inc 2nd truck out is crewed mostly volunteers. Freeport E.M.S is the primary ambulance services for Freeport Boro, South Buffalo Twp, parts of Buffalo Twp., and Parts of Allegheny Twp. Freeport E.M.S. Inc. has mutual aide agreements with Saxonburg E.M.S., Citizens Hose E.M.S., Ford City E.M.S., Lower Kiski E.M.S., and Kittanning #6 E.M.S. Last year 2006 Freeport ran 1041 E.M.S. calls. Freeport has medic command through West Penn Allegheny Health System Allegheny Valley Hospital which is located in Natrona Heights, PA. Freeport E.M.S. is also the primary back-up for Lernerville Speedway which is located in Sarver, Buffalo Township. Freeport E.M.S. covers standby's for All Freeport Yellow jacket football games, Freeport Invitational baseballs games, and numerous other events held in the Borough.
Freeport EMS Inc. has begun to teach CPR classes to the community.
For information and pricing call:
Dave Rennick M-F 8-4 at 724-295-2300